Published on August 3rd, 2018
Loading...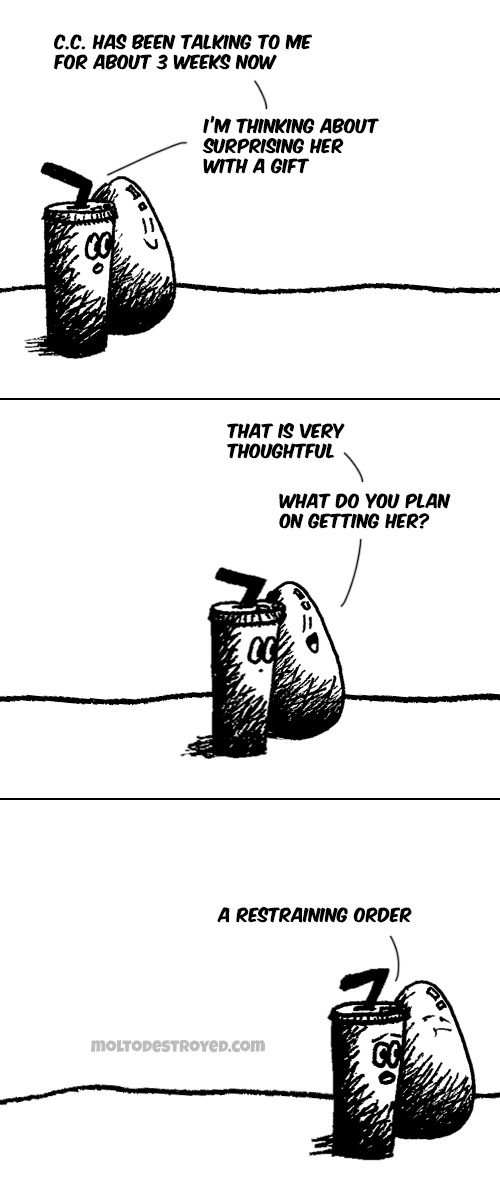 Panel One
Iggy and Sebastian are traveling side by side along a blank looking path.  Rather casually, Sebastian says, "C.C. has been talking to me for about 3 weeks now."
Iggy smiles and continues to listen.  "I'm thinking about surprising her with a gift."
---
Panel Two
"That is very thoughtful."  Replies Iggy with a sense of warmth as they continue heading east.
He begins to wonder to himself, and then asks with curiosity, "What do you plan on getting her?"
---
Panel Three
Iggy's recent warmth begins to drain.  He woefully eyes Sebastian, who answers apprehensively, "A restraining order."